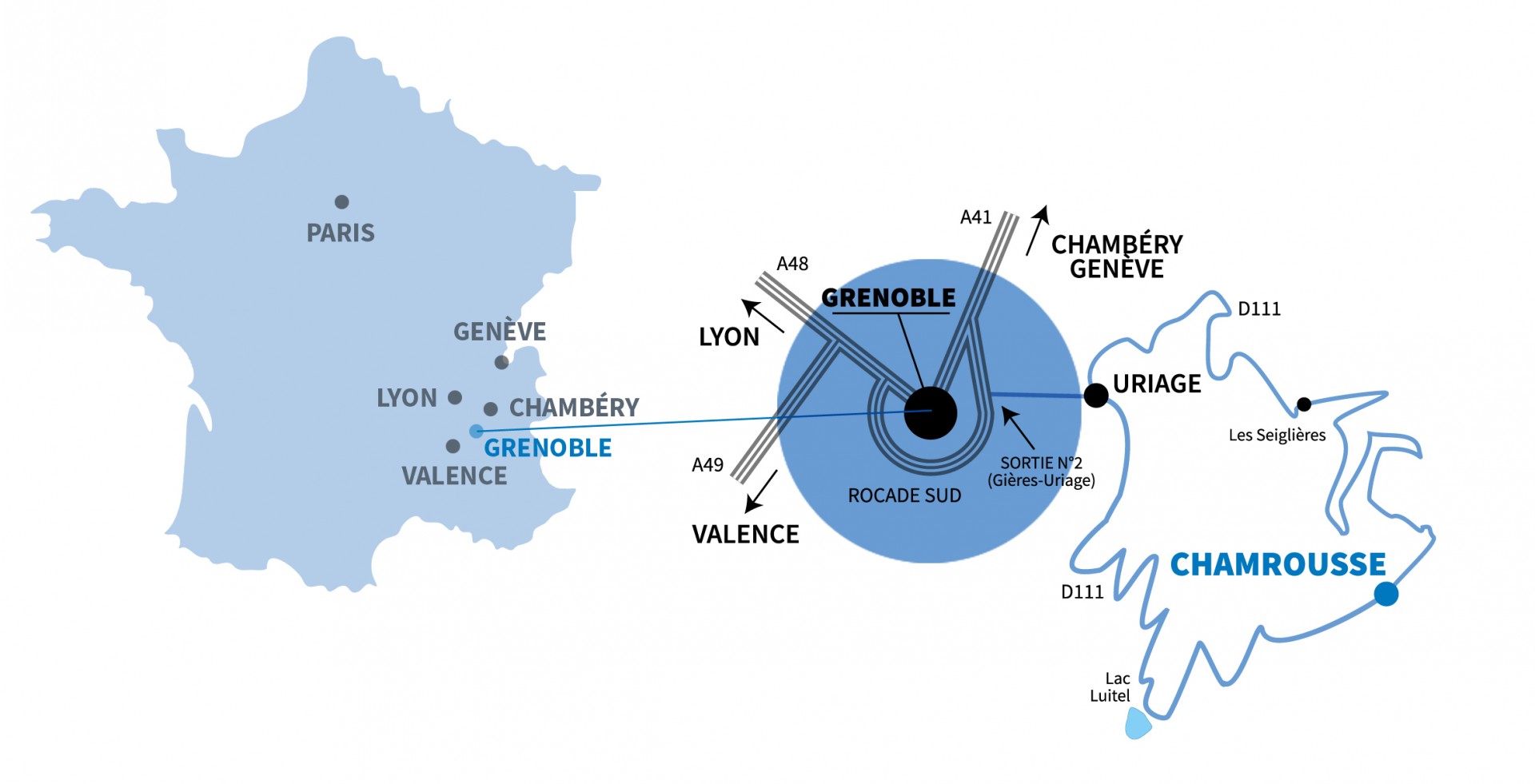 The motorways leading to Grenoble:
A 49: VALENCE-GRENOBLE
A 48: LYON-GRENOBLE
A 41: GENEVE - CHAMBERY- GRENOBLE

How to get to Chamrousse ?
When you are at Grenoble tollbooth, take the "Rocade Sud" (ring road). On the Rocade Sud, take exit n°2: "Uriage". In Uriage, you will find two roads to Chamrousse, either via "les Seiglières" (towards Chamrousse 1650), either via "le Luitel" (towards Chamrousse 1750).
The two parts of the resort are 2 km away.
In winter,
it is highly recommended
to be equipped with inter tyres to access the resort.
Since November, 1st 2021 and the
French mountain law
, it is an obligation applicable each year from November, 1
st
to March, 31
th
.
Think about car pooling to get to Chamrousse!