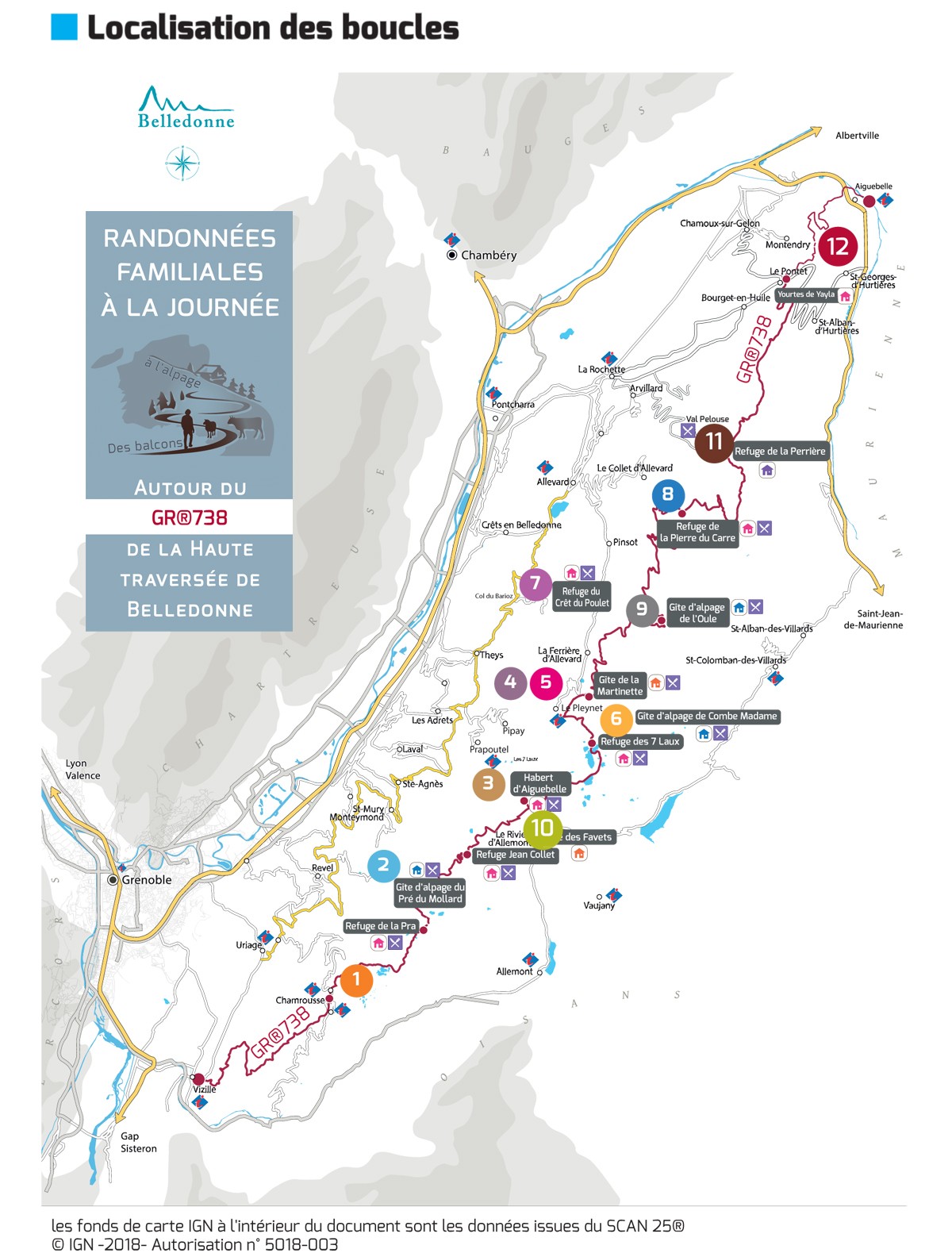 GR®738 - High crossing of Belledonne
This new GR® in Belledonne, approved in June 2018, is 130 km long and has no less than 10,000 metres of vertical drop.
For the sportiest, the High Crossing in 11 stages is a complete crossing of the mountain chain from the bottom of the valley to more than 2,000 m of height, an immersion in a wild and surprising massif, between pastures and lakes.
But there is one for all practices, with itinerant routes of 2 to 4 days and full-day loops, like the discovery of the pastures in Chamrousse, 1st loop of this crossing of Belledonne.

All news on High crossing of Belledonne website (caution only in French).

1) Full-day loop of Chamrousse: The pasture
Discover or rediscover the exceptional landscapes that this loop offers, from the clear waters of the Robert lakes and the surrounding lakes, to the edge of the upper limit of the alpine pastures.
Departure/Arrival: Chamrousse 1650 - Le Recoin. Park near the Tourist office.
Estimated time: 4h30
Distance: 7.5 km
Vertical drop: +/- 550 m
Minimum/max height: 1,650 / 2,100 m
IGN Reference: TOP 25 3335 OT