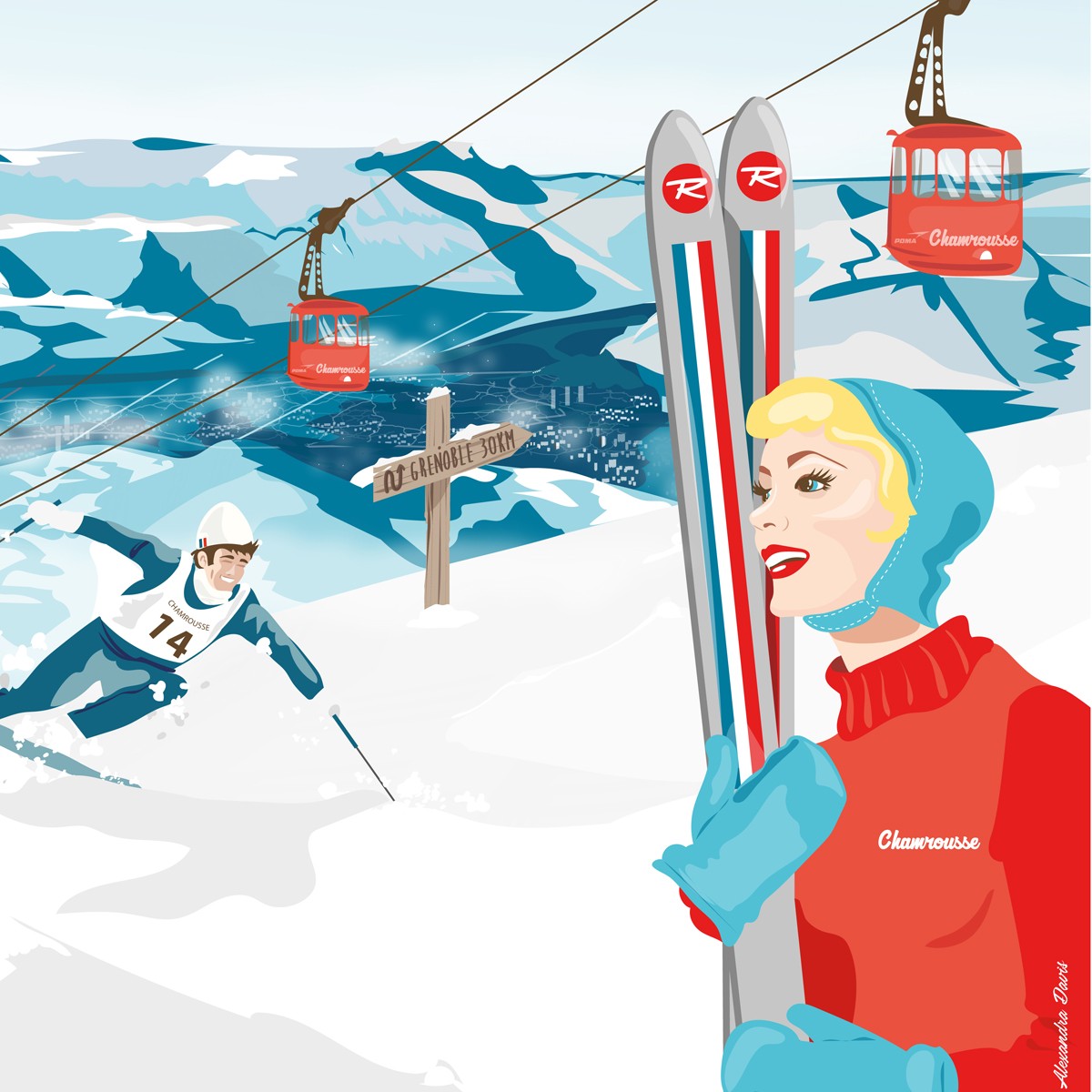 Chamrousse - host of 1968 alpine ski events
Chamrousse appeared to the outside world in 1964, when Grenoble was chosen to host the Olympic Games.
But it is only in 1968 that the resort became mythical, thanks to Jean-Claude Killy and his three gold medals.
Within the frame of the 50
th
anniversary of Grenoble Olympics, Chamrousse will organize events from January, 23
rd
to March, 10
th
, and will offer a light and sound show about the history of skiing.
Get ready for an intense season that will light the flame of sports passion again!
Celebrations programme:
Events - January, 23rd to March, 26th 2018
Ski competitions, torchlight descent world record attempt, ski test, concerts... (programme subject to change).
More information on
Weekly entertainment and events website section
(select 50
th
anniversary in advanced search).
Exhibitions - December, 2nd 2017 to April, 22nd 2018
Exhibition "Skis and mountain equipment": Tourist Office 1650 (Daniel Liprandi - Grenoble section of the French Alpine Club)
Exhibition "Grand Format": La Croix gondola casing (Mister Tadef - Pays Merveilleux)
Exhibition on the alpine ski area
Bus exhibition of Musée Dauphinois